Talking about Medan will never end. This metropolitan city in Sumatra does present a variety of charms like Jakarta if on the island of Java. The density of the population also demands that this area offers a variety of tourist attractions.
Luckily, Medan was given the gift of history that is very fun to watch. We visited and studied in more detail. Become a topic of discussion in the community. Moreover, tourism in this city has developed quite rapidly and can be friendly to tourists.
No need to ramble on. Let's see what recommendations can be given to tourists when visiting the city of Medan, which is known as the Horas greeting.
Maimun Palace
This palace is an icon or landmark that presents the history of the Medan Kingdom. The building in this area is dominated by Malay-style architecture. In addition, the color of the building is also dominated by yellow. Therefore, this area is designated as the most beautiful palace in Indonesia.
Therefore, tourists who visit Medan must visit this area. Many people say that if they don't go here, they haven't gone to Medan. The area of ​​this palace is approximately 2,722 square meters and has 30 rooms. This palace is a relic of the deli kingdom, a perfect blend of Malay-Islamic culture with foreign architectural styles.
One of the Dutch influences is found in an inscription that is near the stairs. In addition, tourists will also be presented with various palace furniture such as tables, chairs, and doors. This area was built on August 28, 1888, led by Sultan Mahmud Al Risyad, and completed on May 18, 1891.
This tourist attraction consists of 2 floors, and there are three parts. First, there is the main building that is used as the king's throne. Second, there is also a merium punting in this area, which is believed to be the incarnation of the green daughter's sister named Mambang Khayali Putri Hijau. Third, at the same time, the green princess herself was transformed into a cannon weapon to defend the palace from the invasion of the king of Aceh's troops.
Two-Colored Waterfall
An exciting tourist spot in Medan is a waterfall with two-color gradients located at an altitude of 1,270 meters above sea level, making the atmosphere tempting. The color of the water itself is grayish-white. While from above, the color of this water is light blue.
This color combination is the reason why you should visit this place. Freshness and beauty are still very pronounced here. Unfortunately, many tourists think they fail to move on from this place even though the day is already showing its time to go home.
This area does not only provide one beauty. Instead, there are three waterfalls at once in this place. Then, what causes the difference in the color of the water here? Phosphorus and sulfur content that makes them have a different appearance. Therefore, tourists are prohibited from drinking it. Unwanted interference may occur.
It's not just the color of the water that's different. However, the temperature of the two also experiences a difference where the white paint has relatively warm weather. At the same time, the blue color has a rather cold climate.
Bukit Lawang
Exciting places in this field are indeed unique. Where tourists will be presented with a clear and beautiful riorangutanma. The current is indeed powerful, but this is the charm and attraction of this area. In addition, this place is also used to observe all the activities of orangutans.
Sumatran orangutan is one of the two native species of the Sumatran orangutan and is only found on the island of Sumatra. This area is a favorite place for foreign tourists concerned about the lives of orangutans who are alive.
Another place is a bridge that connects one place to the other. To cross this bridge, tourists will be charged a fee of 2 thousand rupiahs. Uniquely, this area was built by residents with voluntary funds from the residents themselves without government assistance.
There is a bridge built by the government. Unfortunately, this area is not well maintained. Many ignorant hands spoil the scenery here. The irons are old and rusty. This place also has lodging for 150 thousand to 400 thousand rupiahs.
Sipiso-piso Tongging Waterfall
Another exciting place in Medan is a waterfall above 800 meters above sea level and is surrounded by pine forests. Being in this place is so fun and will beta linger. Moreover, this area is often heard the sound of birds chirping, adding to the beauty of this area. This waterfall itself has a height of approximately 120 meters. Unfortunately, this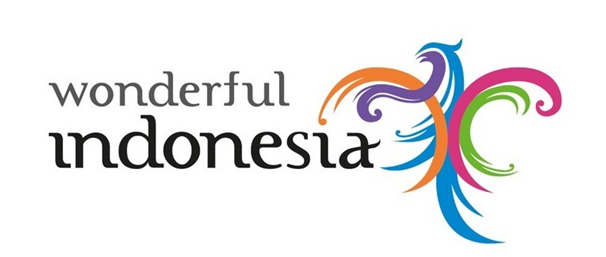 Ready to start your getaway to Medan? Visit Wonderful Indonesia, and don't miss out on the magic!