There are many choices for hotels in Medan. But only a few offer cheap and attractive prices. We will discuss some instagrammable hotels in Medan with the lowest prices.You can buy real Instagram followers here.
You need to know that Medan is the center of the crowd in North Sumatra Province. Medan has many tourist attractions that must be visited, such as beaches and magnificent palaces in the middle of the city. How about the hotel? Do not worry! Medan has many hotels that are not only comfortable but also cheap and instagramable.
Environmentally Friendly Hotel: Roemah 28 Medan
The first instagrammable hotel in Medan at a low price is Roemah 28. It is located between a quiet residential area and free from heavy vehicle traffic. Roemah 28 has a vintage architectural style with a comfortable atmosphere that will make visitors feel at home. Roemah 28 understands the needs of millennial generation tourists who want to get a comfortable atmosphere at low prices.
This instagramable hotel in Medan offers affordable prices for its guests, around two hundred to three hundred for each class. There are even special prices for long-term, daily, or even monthly stays. There are WIFI facilities, air conditioning, hot-cold shower water, and hospitality. The price does not include breakfast, if you want to get breakfast, you just add IDR 25,000, and you can eat as much as you want. Check in this article
Roemah 28 Medan is equivalent to a 3-star hotel, but the concept offered does resemble a guesthouse. Roemah 28 also has an Instagrammable kitchen that can be used together, and the name is "Kitchen aja". Kitchens like this are a favorite for tourists, where they can use the kitchen for cooking their food or other snacks. The Roemah 28 building is also very concerned about environmentally-friendly aspects, letting in air and light, electronic equipment with low power, electric water heaters that provide warm air, and various plant species arranged to beautify the landscape.
Simple and Elegant Hotel: The Aryaduta Hotel Medan
The next instagrammable hotel in Medan that you must make to stay when on vacation in Medan is the Aryaduta Hotel Medan. The impression of luxury and elegance is the main attraction of this Aryaduta Medan. Besides that this hotel has a large and luxurious swimming pool.
This hotel, which is located on Jalan Captain Maulana Lubis No. 8, Medan, really prioritizes comfort for guests with the best 24-hour service. You can enjoy the beautiful view from the room terrace and the very luxurious interior atmosphere of the hotel, starting from 600 thousand per night.
All White And Blue Type of Carribean Pirates: Karibia Boutique Hotel Medan
Karibia Boutique Hotel Medan is one of the instagrammable hotels in Medan that you should visit as a place to stay while on vacation in Medan. This instagrammable hotel in Medan carries the concept of a Caribbean pirate residence, so that the atmosphere in every corner of the room is all blue like the color of sea water.
This hotel provides 167 rooms equipped with air conditioning, TV, mini bar, slippers, en-suite bathroom, bathtub, and complete toiletries. Every room in this hotel is equipped with an internet connection. Karibia Boutique Hotel also has other facilities, such as a spa, fitness center, coffee shop, conference room, and bar.
Karibia Boutique Hotel is located in the city center or 3 km from the former Polonia airport. This hotel is also not far from Medan Mall and Grand Palladium Mall, perfect for those who like shopping. You can book this hotel room with prices starting from 350 thousand.
Street Art Themed Hotel: Bobotel Gatot Subroto Medan
The next instagrammable hotel in Medan that you must visit is Bobotel Gatot Subroto Medan. The hotel, which is a cheap version of the Artotel group, does not doubt its quality. You can use almost every corner of the room in this hotel as a spot to take pictures.
This hotel is located on Jl. Waringin No.2, Sekip, Medan City. This location is very strategic, quite close to Transmart Gatot Subroto and Grand Palladium Mall Medan.
Rustic Interior: Ibis Style Medan Pattimura
The next instagrammable hotel in Medan is Ibis Style Medan. This hotel, which is located in the center of Medan city, carries a rustic interior theme, and there are many murals in every corner of the room.
This hotel has about 133 modern rooms, with restaurant facilities with local and foreign food menus, cafe and bar, children's play area, gym room, and swimming pool facilities. The price of the room is quite affordable, starting from 500 thousand.
Rooftop Pool with Amazing View: Adimulia Hotel
Another instagrammable hotel in Medan that offers luxurious facilities, namely Adimulia Hotel. This 4-star hotel in Medan is located on Jalan Pangeran Diponegoro No. 8, Medan. This hotel is quite close to a number of tourist attractions such as the Sri Mariamman Temple, the Great Mosque, Merdeka Walk, Sun Plaza and Lippo Plaza for shopping tours, and Pagaruyung Food for culinary tours. Adimulia Hotel Medan comes with an elegant residential concept, surrounded by luxurious furnishings, and an all-gold interior. Adimulia Hotel Medan also has services and a variety of interesting facilities that will surely spoil you.
Classic nuances also color each room. There are Deluxe Room (40 m2), Executive Deluxe Room (44 m2), Family Room (55 m2), Junior Suite (54 m2) with living room, Family Suite (70 m2) with dining area, Business Suite (90 m2) with family room, kitchen, dining room, and workspace. The most luxurious is the Presidential Suite. The area reaches 296 m2. The Presidential Suite is equipped with a library, living room, family room, dining room, kitchen, meeting room, and access to a helipad.
What is unique about this hotel is the swimming pool, which is spacious and has a direct view of the Medan skyline because its location is on the rooftop. The swimming pool itself is an infinity pool with large pillars with a classic design. Besides that, there is also a Pool Garden that can be used for parties.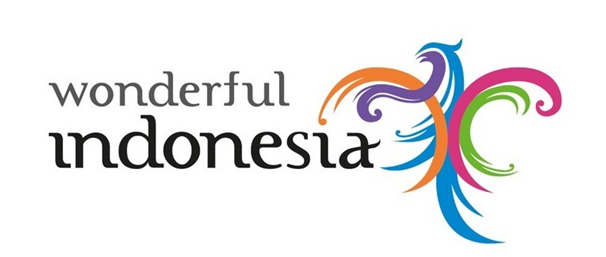 So, are you interested in having a vacation and exploring the city of Medan? Find out more about Medan and Indonesia by visiting Wonderful Indonesia.