Your vehicles are among your loved ones who accompany you in most of your journeys. You may sometimes need to shift from one location to another for personal or business purposes. There comes your shipping carrier who takes the responsibility of delivering your vehicles at your desired destination. You may want them to show the same care for your vehicles as you do.
Here are few ultimate bits of advice before hiring a genuine and trusted shipping carrier for timely delivery of your car without any dents or scratches:
Prepare your car for transportation
Before you handover, your car to the shipping carrier, wash your car to remove all the dirt and dust. You must check the car for proper locking, disabled alarm, and adequate tire pressure. A thorough inspection will help you to identify any possible damages made to your car during shipment.
Select a secured method of shipment
You can choose to ship a car through an open or enclosed trailer. An open trailer shipment is cheaper. Also, your car will be more prone to transit damage, road theft, and adverse weather conditions. Your car, in an open trailer shipment, will be tightened by a chain over the car's axle to secure its stability during transit. It may cause staining the body of your car. Also, a loose chain may result in your car to bump on other cars being shipped together.
You must prefer to choose an enclosed trailer shipment over a cheap and risky open trailer.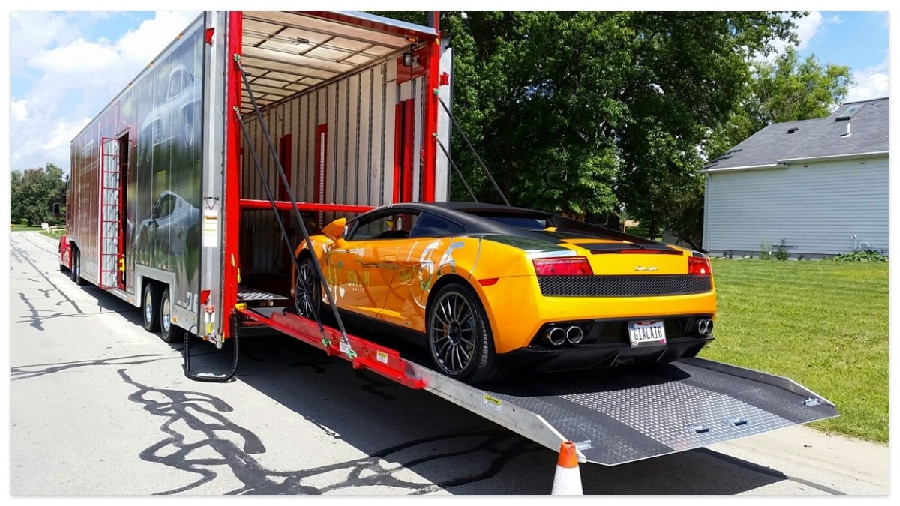 Never pay any advance deposit money
A reputable car shipping company or agent will never ask you for any advance deposit. It generally occurs in the case of small brokers and tricksters who work on a commission basis. You need not hire them for shipping tasks as they do not own any company and responsibility for your car. If you want a refund and termination of the contract, you may require to pay a cancellation fee which will be deducted from the deposited money.
You can check the ratings of the shipping company on BBB and FMCSA website before you hire them to ship your car. The Ship a Car, Inc is a reputed and exclusive shipping company in Florida, U.S.A. They have a wide network of shipping carriers across the U.S.A. for all kinds of your shipments and transportation needs. They have been operating sincerely and honestly since 2012 to gain a high reputation in the shipping industry. They have highly trained, skilled, and responsible transport coordinators to help you 24*7 during each stage of delivery. They also provide zero deductibility coverage for your car shipment.
Check credentials of the shipping company
Before you hire a shipping company, check and verify their credentials and service reviews to get an insight into their business skills, insurance policy, service license, work ethics, existing customers' reviews, and much more.
A wrong selection of a shipping company can leave you with delayed shipping, waste of time and money, and insecure shipment of your luxury car. Generally, small brokers tie-up with different shipping companies for vehicle shipment. It may indulge various trans-shipments as per the availability of the trailer before it reaches your destination. It will make your car prone to likely damages of numerous loading and unloading activities during each trans-shipment.
You must not rely on a single company. It is also a better idea to compare quotations, service reviews, and facilities of a few different companies before finalizing your carrier.